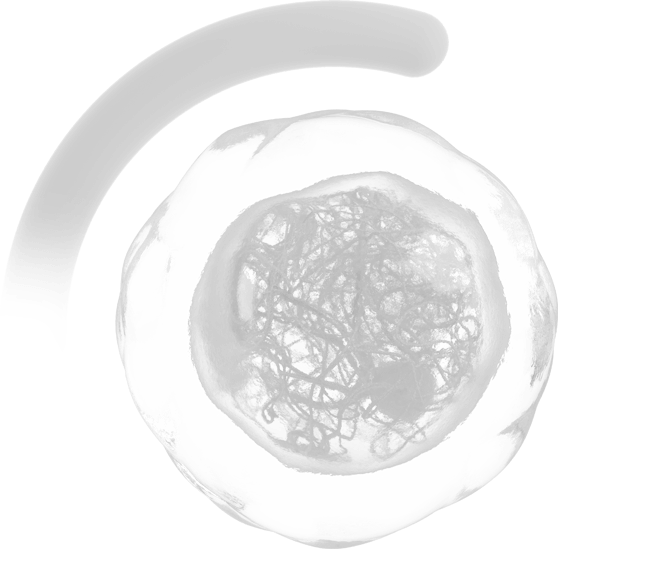 To decrease the incidence of chemotherapy-induced myelosuppression in patients when administered prior to a platinum/etoposide-containing regimen or topotecan-containing regimen
For extensive-stage small cell lung cancer (ES-SCLC)
MYELOPROTECTION: PROACTIVELY HELP PROTECT MULTIPLE BLOOD CELL LINEAGES
COSELA Helps Protect the Source
When COSELA™ (trilaciclib) is given prior to chemotherapy, it transiently arrests hematopoietic stem and progenitor cells (HSPCs), the source of blood cell lineages, in the G1 phase of the cell cycle to help protect them during chemotherapy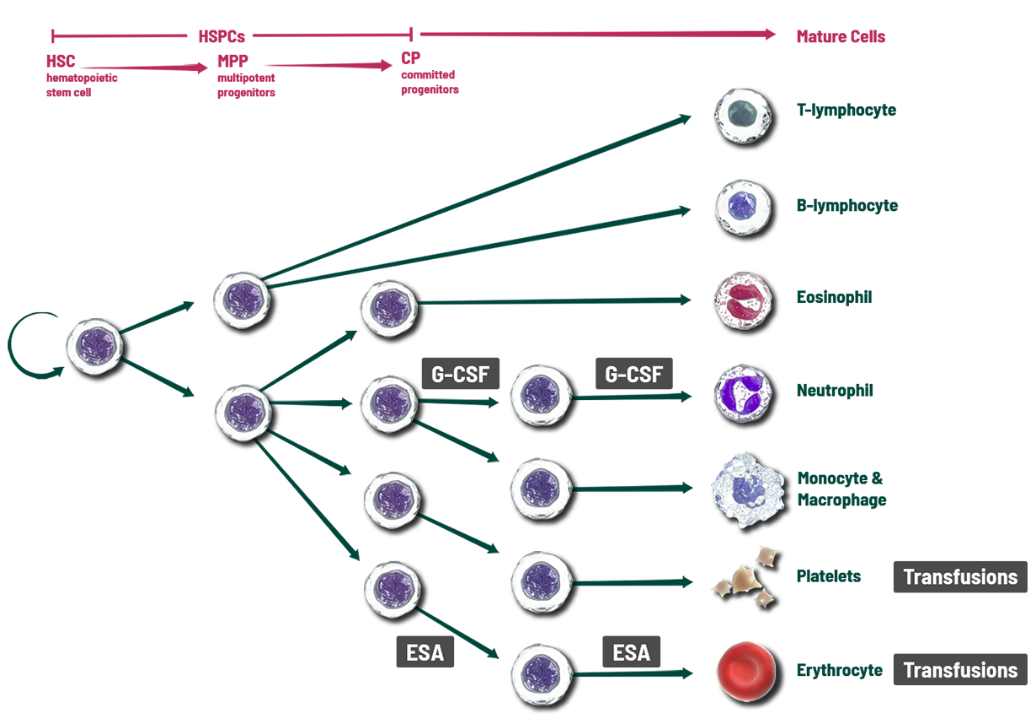 available interventions attempt to address individual cell lines after the effects of chemotherapy1
Myeloprotection strategy: When given prior to chemotherapy, COSELA transiently arrests HSPCs in the G1 phase of the cell cycle
Proactive myeloprotection: COSELA offers healthcare providers a new mechanism to address myelosuppression early in the blood cell development process—before chemotherapy affects HSPCs
WHEN COSELA IS GIVEN intravenously PRIOR TO CHEMOTHERAPY, IT has a unique effect on the HSPC cell cycle to HELP provide protection
COSELA™ (trilaciclib) provides transient inhibition of the CDK4/6 pathway when given prior to chemotherapy (on days chemotherapy is administered)
Proliferating HSPCs are susceptible to chemotherapy damage, resulting in myelosuppression; their proliferation is dependent on cyclin-dependent kinase (CDK) 4 and 6 activity
COSELA temporarily arrests HSPCs in the G1 phase of the cell cycle
This temporary arrest has been shown to help protect HSPCs from chemotherapy-induced damage

After removal of COSELA, HSPCs are able to resume activity to help maintain bone marrow function2*
*Effect demonstrated in in vivo preclinical studies.
INDICATION: COSELA is indicated to decrease the incidence of chemotherapy-induced myelosuppression in adult patients when administered prior to a platinum/etoposide-containing regimen or topotecan-containing regimen for extensive-stage small cell lung cancer (ES-SCLC).
WATCH THE COSELA MOA VIDEO
COSELA helps protect hematopoietic stem and progenitor cells (HSPCs), the source of multiple blood cell lineages. See the mechanism of action (MOA) of COSELA.
Watch the MOA Video
HOW TO Dose and Administer COSELA
QUICK LINKS
RESOURCES FOR Healthcare Professionals